In-person events? Those old things? Yes, and they're coming back!

Events may be on hiatus, but they are still one of the most valued tactics in the B2B marketers' toolbox. If there is a silver lining of the COVID-19 pandemic that has turned every live event into a virtual counter-part, it may be that we as demand gen marketers can put more time into developing a stronger pre-event and post-event strategy. Now is the perfect time for marketers everywhere to properly prepare for when events rebound.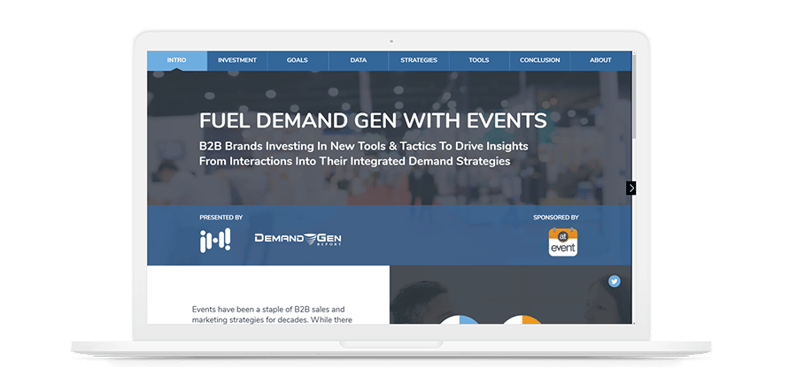 What better way to prepare for what's coming in the world of live events than to see what demand generation experts were planning for before the pandemic? Commissioned before the current crisis, this report nevertheless underscores the importance of live events for demand gen marketers and their lead gen goals. Among the results of 200 demand gen executives, the survey found:
95% of marketers consider events important to their overall demand generation
Driving pipeline is a top event marketing goal for 71% of B2B brands.
31% of B2B brands feel the biggest potential payoff of an integrated event strategy will be the ability to fuel other marketing campaigns.
Download the full report to start planning for the return of live events. Good luck, and we hope to see you in person soon!